Professional Background & Philosophy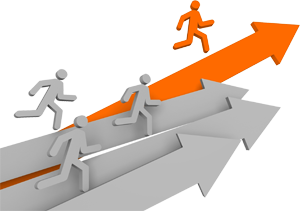 My credentials include Permanent State Certification in School Psychology from New York, New Jersey and Connecticut as well as the rigorous National Certification (NCSP) credential from the National Association of School Psychologists. I have served public and private schools as a Certified School Psychologist for 35 years. My expertise includes working directly with high school students for over two decades while serving one of the most highly rated school systems in Connecticut. In addition, I provided administrative leadership to district school psychologists for over 12 years.
This real world, real time experience enables me to bring a strong background to my psychoeducational consultation and counseling practice where I work exclusively with young adults experiencing school performance problems and their parents who seek support for these difficulties.
I started my practice because I know many adolescents are underachieving and that the supports offered by schools can sometimes not be enough. I have a unique perspective on school performance issues because I have spent more than three decades working as a school psychologist.
Extensive postgraduate training and experience in diagnostic evaluation, counseling and parent consultation enables me to determine the reasons for underachievement. Representing a school district and chairing IEP Meetings for over five years provided a solid understanding of SPED law as well as student and parent advocacy. I have developed several innovative programs for underachieving students and trained special educators throughout the Northeast.
I have personally witnessed the frustrations and challenges of high school educators as they attempt to impact poorly performing students. Escalating demands on their time has made their job much more difficult along with their inability to regularly access students during the typical high school day.
Dwindling financial resources and an escalating emphasis on standardized test results have imposed additional pressures and has cut deeply into both the range and depth of school based interventions.
I have learned that the reasons for achievement and underachievement are complex, personal and unique to each student. I believe that identifying and understanding each student's strengths and weaknesses is essential in order to improve school performance and continue to enjoy the challenge of designing personalized interventions.
Improving the study habits, learning strategies, belief systems, organizational skills, time management, confidence, motivation and overall executive functioning of literally hundreds of students who need this support is nearly impossible within the course of the school day and I wanted to help.
I believe that this important work can be done with individual students using a structured, personalized, evidence based, cognitive behavioral (CBT) approach
In my work I regularly utilize examples, situations and problems from everyday life to make strategies "real" for students. In my experience, scenarios, metaphors and analogies are extremely powerful techniques for helping young adults understand both the rationale and the value of learning positive thinking and effective study strategies. Application at home and in school is always 'Part of the Plan'.